by NUGEN Audio
More NUGEN Audio
More FX Bundle plugins
Mastering service
A Professional Grade Mastering Package, these award winning plug-ins are designed to allow you to master effortlessly, with confidence and precision.
Master Pack delivers ground breaking functionality – low frequency management, stereo correction, pristine limiting, a full suite of audio analysis tools & play-out delivery measures – all built with a level of usability not available anywhere else.
For more information, simply click the plugins UI.
The Master Pack includes

Mix and Master for the listener directly to Apple, Spotify, DAB Radio and TV specifications, MasterCheck will immediately reveal how your audio is going to sound to the listener, allowing you to produce with confidence and certainty.
MasterCheck immediately reveals how the consumer will hear your productions on todays music platforms. Mix and master to target and the quality of your audio will be assured all the way to the consumer with no nasty surprises after release.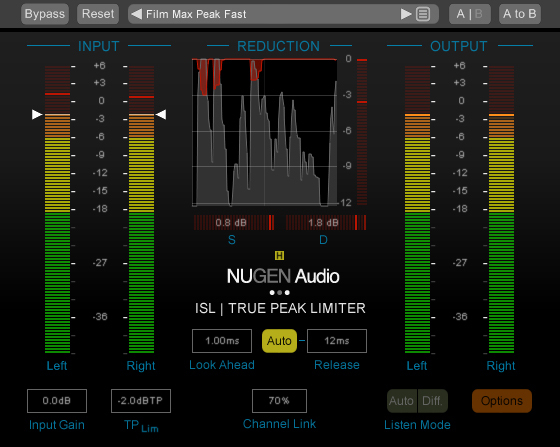 World class, broadcast quality limiting is an essential requirement for any audio production, and the latest standards also demand true-peak compliance. ISL 2st delivers both, giving you superb sound with complete confidence about meeting the new standards for online delivery.
ISL 2st is an intelligent look-ahead brick-wall limiter that provides highly transparent True Peak limiting for all stereo & mono content. ISL 2st is designed to allow you to get on with creative audio production while it takes care of true-peak compliance for you. It delivers content fully compatible with loudness normalization standards used by iTunes Radio, Spotify and many others. The risk of distortion from down-stream codec conversion (mp3, AAC etc.) is eliminated with ISL 2 on the master bus.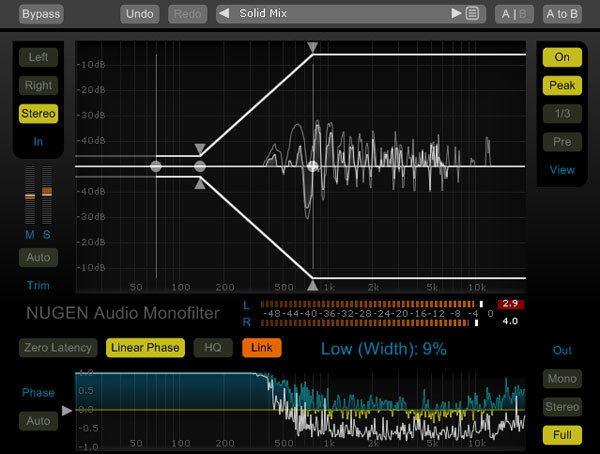 Trusted by producers the world over, Monofilter grabs hold of your bass and roots it solidly within your mix. With its intuitive controls you can quickly anchor the power, while retaining the essential character and perceived spatial characteristics of the original sound.
Bring transparent solidity to your bass. Sharpen, define and align for the tightest mix using Monofilter in every track. With presets for every situation and controls for fine tuning to perfection, Monofilter anchors your bass with ease.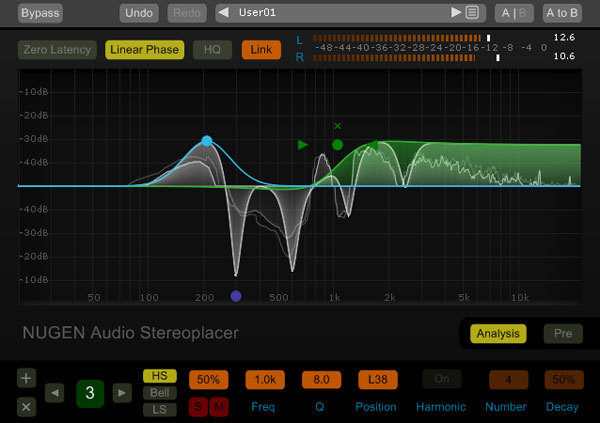 Pan control for the 21st century. Choose the frequencies you want to fix and move them anywhere, leaving the rest of the stereo image intact. Make improvements in any area of the sound stage without causing problems elsewhere. Stereoplacer gives you precise control you just can't get within a traditional mix setup.
Focus in on the frequencies you want to move using the intuitive solo controls and then tweak/fix/align them in the stereo panorama without affecting any other regions – simple, quick and effective!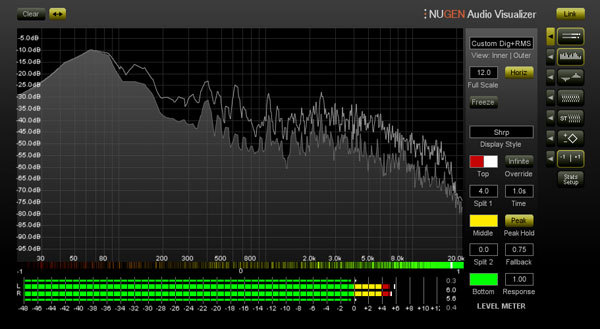 Measure, understand, correct. Visualizer gives you indispensable audio analysis for quality audio production, with a standardised reference set of professional tools that let you work faster, avoid mistakes, repeat past success and leverage the success of others.
Powerful, flexible Audio Analysis, giving you immediate access to precisely the information you need, when you need it, through a unique, intelligent window system.
Features
Ground breaking low-frequency control
Mix and master for today's playout technologies
Measure and compare dynamics & compression
Transparent linear phase match EQ
Market leading stereo enhancement
Broadcast quality True-peak limiting
Avoid codec compression distortion (mp3/AAC etc.)
Comprehensive audio analysis toolset
Reference audio comparison tools
Precise stereo correction
System Requirements
MasterCheck
AAX, VST, VST3, and AU in both 64-bit and 32-bit versions. RTAS is also available as 32-bit only.
Mac OSX 10.6.x, 512 MB RAM
Windows XP or above, 512 MB RAM
ISL 2st
AAX, VST, VST3, AU and AudioSuite in both 64-bit and 32-bit versions. RTAS is also available as 32-bit only.
AAX DSP Version supports sample rates up to 96Khz.
Mac OSX 10.6.x, 512 MB RAM
Windows XP or above, 512 MB RAM
Monofilter
AAX, VST, AU and AudioSuite in both 64-bit and 32-bit versions. RTAS is also available as 32-bit only.
Mac OSX 10.6.x, 512 MB RAM
Windows XP or above, 512 MB RAM
Stereoplacer
AAX, VST, VST3, AU and AudioSuite in both 64-bit and 32-bit versions. RTAS is also available as 32-bit only.
Mac OSX 10.6.x, 512 MB RAM
Windows XP or above, 512 MB RAM
Visualizer
AAX, VST, VST3, AU and AudioSuite in both 64-bit and 32-bit versions. RTAS is also available as 32-bit only.
The Visualizer HDX extension enables support for Avid AAX DSP Hybrid operation.
Visualizer is also available as a stand alone application for Windows and OSX.
Mac OSX 10.6.x, 512 MB RAM
Windows XP or above, 512 MB RAM
Want to try it first?
Create an account and download free NUGEN AudioMaster Pack demo here