Black Octopus brings you this new library called OB-6 Bass Soundscapes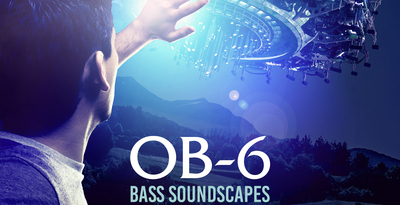 A soundtrack composers dream, this pack boasts an impressive 3+ hours of evolving analogue soundscapes, utilizing the full power of the modern-day-classic OB-6 Analogue synthesizer. "Forgotten Nebula", "Insectoid Invasion", and "Dimensional Transformation" are some of the names given to the individual sounds, each labelled with key information.Transport yourself to a spaceship a million light years away; march into battle with a hundred-thousand bloodthirsty orcs; fly through the clouds in a state of eternal blissful. These are just some of the moods captured by the mighty OB-6 Bass Soundscapes sample-pack, produced by Diamaudix Audio.
Free Download DemoMore Black OctopusMore FXMastering service
The music genre for this product collection is mainly FX
Whether you're a composer for games or films, an artist looking to add some memorable atmospheres to your techno track or dubstep breakdown, or just an enthusiast of never-been-heard sounds – OB6 Bass Atmospheres is not to be missed!
If you are producing FX, here you can find also more FX presets and/or sample packs
Pristine analogue signal flow is used in the recording to ensure the highest quality audio, recorded and treated at 4X sample rate (176.4 kHz), before conversion to the final 44.1 kHz product.

Additional production style(s) for this collection is/are Cinematic
Produced by Diamaudix Audio

Sample pack download contains

Want to try some samples first?
Create an account and download free samplepacks from Black Octopus here
Finished your production?
We can do the Mixing and or Mastering here for you.