by Arturia
More Arturia
More Synth plugins
Mastering service
Light your Fire
VOX Continental-V brings back the classic sound of the famous VOX Continental 300 through our TAE® physical modeling technology.
The transistor circuitry and drawbars behind this classic organ put it in the forefront on some of the biggest songs by the greatest bands of the '60s, '70s, '80s and beyond. VOX Continental V provides instant access to these hit-making sounds and much more.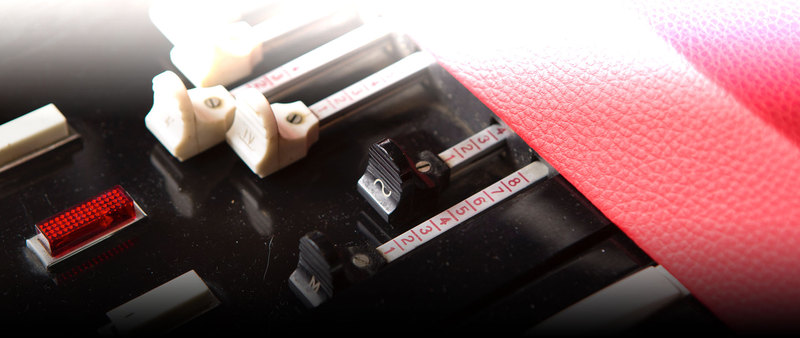 It's Organic
We started with the classic and rare Vox Continental 300 dual manual organ and captured every nuance of the original, right down to the key contact timing and background noises. Beyond this we also modeled the follow up product from Vox inventor Tom Jennings…the J70 organ so you get two products in one.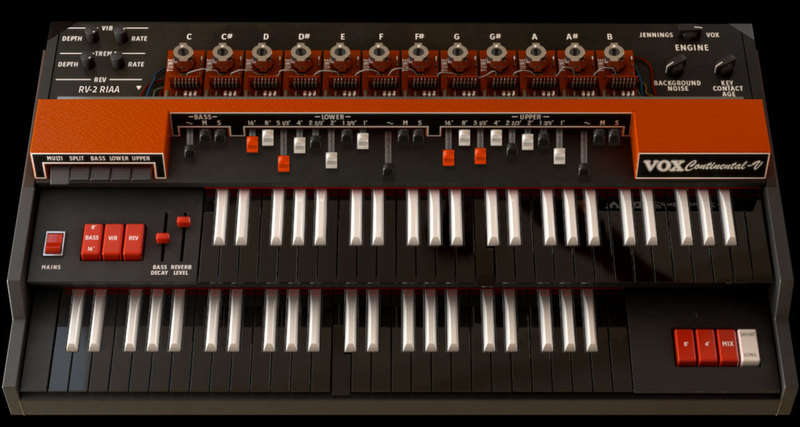 A Special Kind of Madness
The Vox sound is known for its ability to hang out well with guitars in a mix. From clean single drawbar melodies to grinding full power chords, it is perfect for the indie rock or 'mod' squad sound.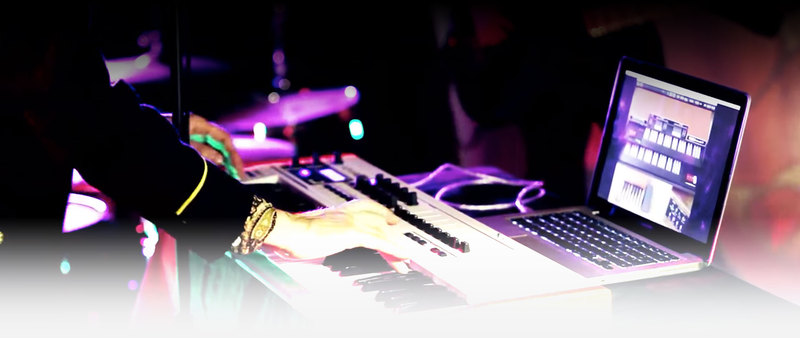 This Years Super Model
While both of these organs will create all the classic sounds, we took them fursther and added Extended modes with even mode drawbards, and extended percussion section.
There is also an impressive collection of vintage stomp boxes to process your sound and output options of a traditional guitar amp, Leslie or direct out. These new options give you access to a much richer pallet of sounds that will help you to define your own sound.
Main Features
Physical Modeling of the VOX Continental 300.
Added models of the ultra rare Jennings J70.
Extended mode allows for more controls and more sound possibilities.
Includes classic stompbox-type modeled effects.
Modeled Guitar Tube Amp and Rotary Speaker outputs for vintage live sound.
Extensive MIDI mapping of pedals, effects and sound engine parameters.
Modeled amplifiers: *Fender Deluxe Reverb Blackface, Fender Twin Reverb Blackface, Fender Bassman, Marshall Plexi, Leslie Speaker.
Modeled microphones: *Shure SM57, Sennheiser MD 421, Neumann U 87.
Convolution reverb with custom classic spring reverbs.
Advanced Features
Dual manual VOX 300 emulation
Jennings J70 voice engine mode
Classic red/orange VOX skin or UK VOX/Jennings grey skin
Upper manual, lower manual and bass pedal sections
Complete MIDI mapping
Multiple output effects processors
Supports MIDI splits or independent channels per manual
Tight integration with Arturia Keylab MIDI Controller keyboards
VST, VST3, AU, AAX and standalone versions.
EXPANDED mode :

Adds a full compliment of drawbars for each harmonic
Adds a new waveform drawbar on each section
Vibrato, tremolo, reverb, overdrive and more effects
Leslie™ and guitar amp simulator outputs
Expanded percussion section with short and long decay times

OPEN mode :

Allows for individual tuning of each pitch like a real VOX
Increase or decrease the key contact timing (simulates older key contacts)
Switch between the VOX 300 circuit emulation and the updated Jennings J70 engine.
Increase or decrease the background noise bleed that older VOX/Jennings have.
Arturia Software Center
ASC is the central software that elegantly manages all your Arturia software licenses. It activates your licenses and synchronizes them across multiple devices (you get five instances with each instrument license). ASC also notifies you of updates and downloads them. You can even easily learn about new products, download demos versions and purchase the full products. Simple.
Included in V Collection
This instrument is also part of the V Collection 5 -your complete dream line-up of the legendary synths, organs, pianos and more that made keyboard history. They're modeled with the most advanced technologies for authentic realism, and enhanced with new creative options. Whether you use it as DAW plugins in the studio or standalone at gigs, V Collection 5 puts the greatest keys of all time at your fingertips for instant inspiration.
TAE® Powered
TAE® "True Analog Emulation" is Arturia's exclusive technology that accurately reproduces the defining sonic qualities of analog synthesizers. It recreates the characteristics of analog oscillators in amazing detail, transparency and clarity, as well as the exact properties of the analog filters that give each classic instrument its unique sound. Soft clipping adds even more punch and presence. TAE® is primarily what makes our virtual instruments indistinguishable from the originals.
Preset Browser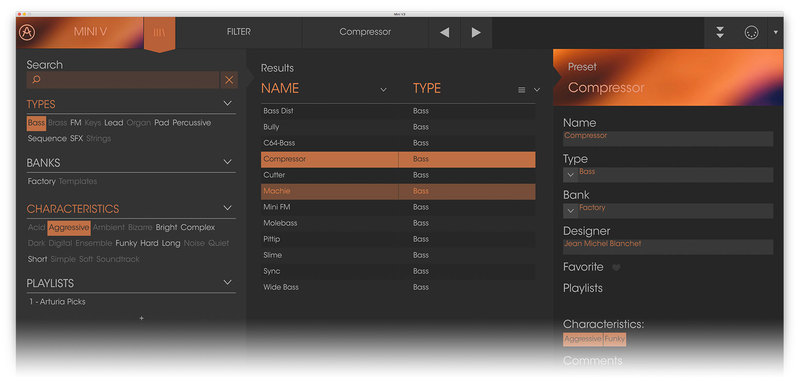 Our redesigned preset browser lets you quickly find just the sound you're looking for.
Search by name or simply select the appropriate tags to dial in on the exact sonic character you're looking for. You can mark and recall your own favorites, enter comments, and set up playlists. There's never been a more intuitive way to manage your library of designer and personal presets.
Resizable GUI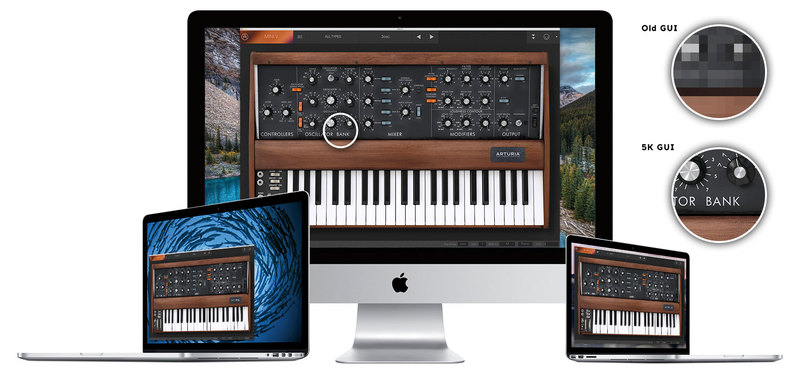 The user interfaces for all your Arturia instruments are now resizable, making it easy to work with any High Resolution screen, UHD or Retina.
You can decide whether you want to fill the screen with awesome graphic reproductions of classic instrument goodness, scale the window down when you're working in a DAW and screen real estate is at a premium, or even zoom for detailed work.
System Requirements
Platform Specifications
Windows: Win 7+ PC: 4 GB RAM; 2 GHz CPU.
2GB free hard disk space
Mac: 10.8+: 4 GB RAM; 2 GHz CPU.
2GB free hard disk space
Required Configuration
Works in Standalone, VST 2.4 (32-bit and 64-bit), VST 3 (32-bit and 64-bit), AAX (32 bits with PT 10.3.8, 64 bits with PT 11), Audio Unit (32-bit and 64-bit).
Protection
The software is protected by the Arturia Software Center.
Want to try it first?
Create an account and download free ArturiaVox Continental V demo here